It's All About Personal One-On-One Service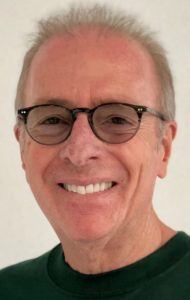 Bill Enross is a US Navy veteran, former new car dealer service manager, independent shop owner, and OEM parts representative to auto body shops with over 45 years experience in the automotive sector. Bill has been helping independent auto body shop owners use the Internet to get and keep more new customers since 1999. Bill helps shops position themselves as the only logical choice for a consumer seeking a collision repair facility in their local area, thus relying less on insurance company referrals. Bill is an active member of SCRS, and a Gold Pin Sponsor at the Collision Industry Conference.
Bill lives in Foxboro Massachusetts with his wife, Interior Designer Raye Senecal and their rescue Boxer/Shepard mix, Stella Bella. Raye and Bill's blended family of 5 children and seven grandchildren hail from North Attleboro MA, New York City, Brooklyn NY, and Juno Beach FL.
Since 1999 Bill has been helping auto repair shops and collision repair shops just like yours get more business from the Internet. Believing in strong personal relationships has been the foundation this business has been built upon, and when you work with cPrax you'll work one-on-one with an experienced automotive professional like yourself. Your personal consultant (and former shop owner), will never be further than a phone call away. Bill is always available to talk with shop owners, contact him any time and expect a no pitch, no pressure conversation. Schedule your 15 minute (I get it, you're busy!) Strategy Session today!
NOTE: This is step one of two steps; following this booking page, there is a very short form for you to complete which will help me learn more about your auto body shop and to be ready to help you better in your 15 minute Strategy Session – I'm looking forward to our conversation, thanks!