Internet Marketing For Auto Body Repair Shops Partner Program
After Auto Body Shop owners see our information, they really want to understand what our Internet marketing program is, how it works, and how our Partner Shops have been able to get to the top of the search engines and generate a lot more inbound calls and appointments.
We want to help you understand exactly what we do and how we generate these amazing results!
One of the most common questions that I get from Auto Body Shop owners is: "I see that you have been able to help other Auto Body Shops increase their sales & grow their business by getting their Internet marketing right…but what exactly do you do?"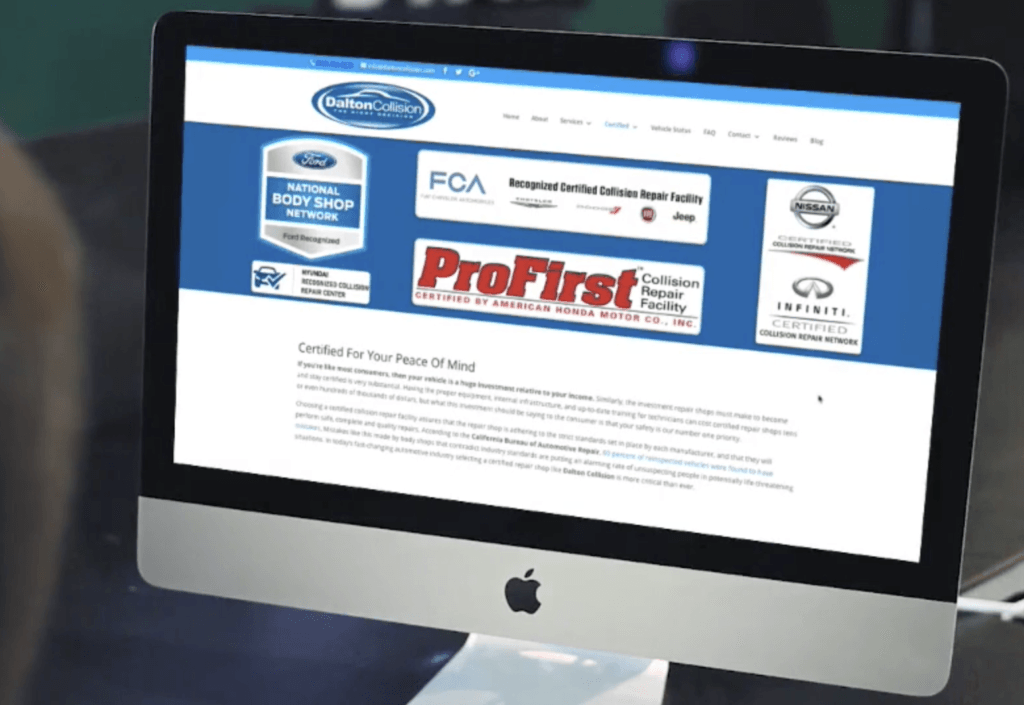 1. We Take Over Your Existing Website
It all starts with us taking over your existing website. You might be a Auto Body Shop that has been in business for 20 to 30 years and never set up a website or conversely maybe you have invested thousands of dollars in building one out. In either case, we are going to take over where you left off. If you have an Auto Body Shop website, we are going to leverage your existing site and take it to the next level (skip to step 2).
2. Lead Capture and Lead Tracking
We track, measure, and monitor all leads on a monthly basis. We do this using Google Analytics, tracking every phone call your Auto Body Shop receives from the Internet and mobile devices.
Think of lead capture and lead tracking like your profit and loss statement. Every month we let you know how many phone calls (and contact forms) have been received, what the cost of each phone call was, and what the conversion rate was (conversion rate = number of visits/number of phone calls). This can be tracked easily and always improved upon.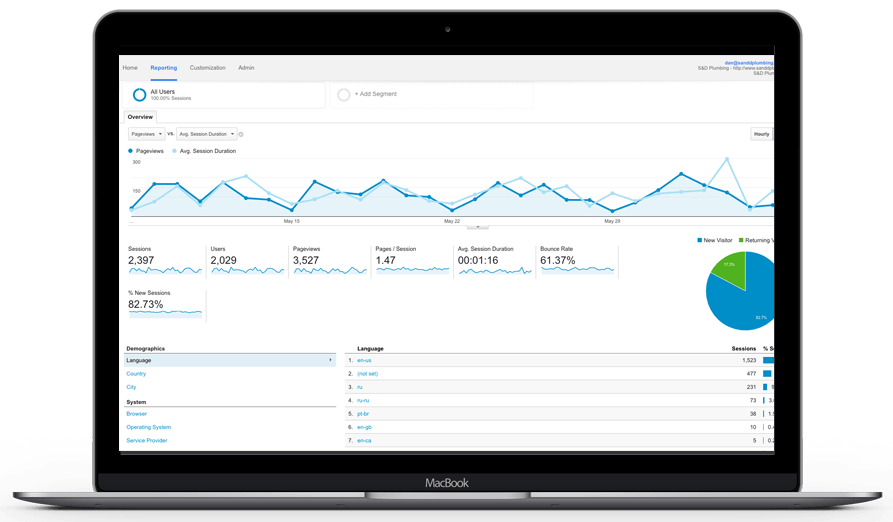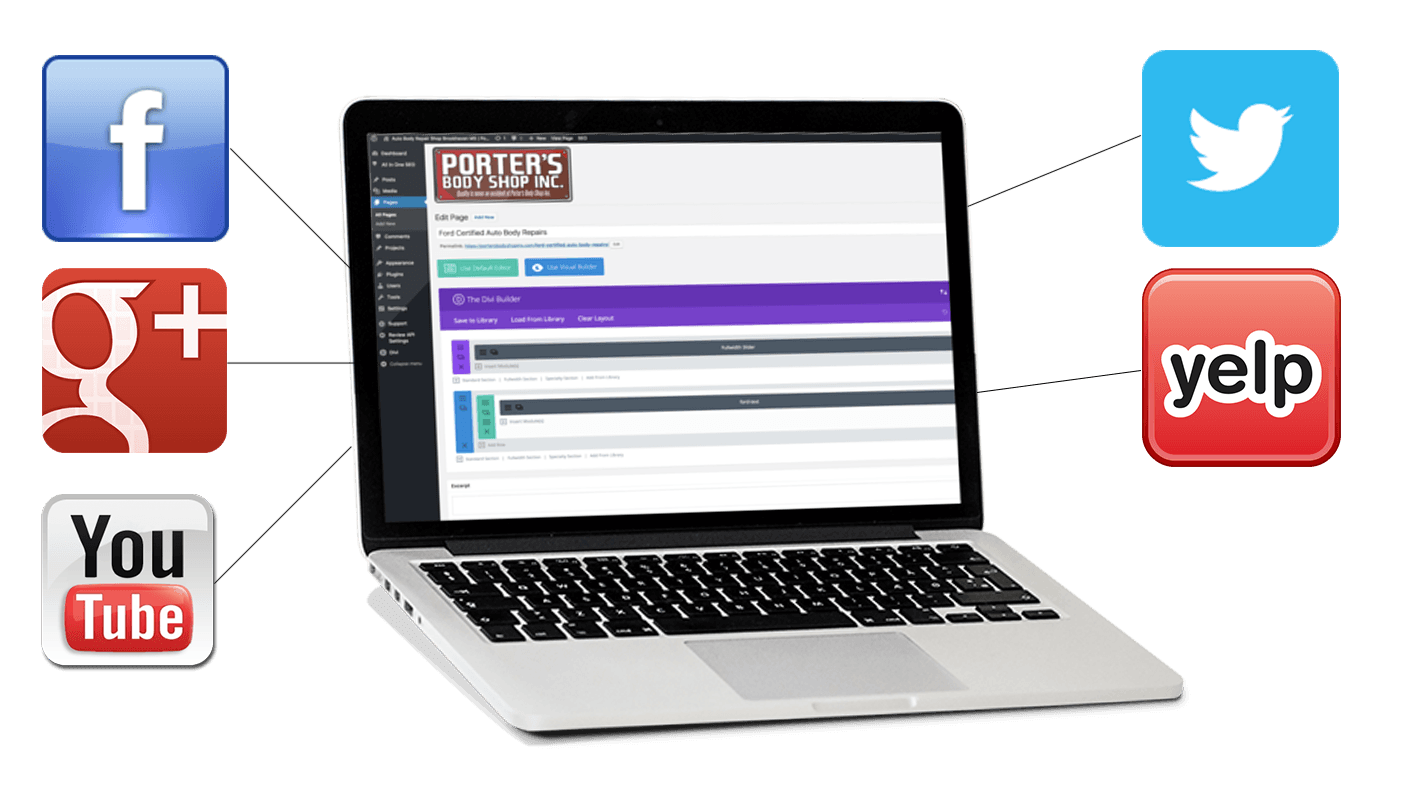 3. Link Building and Content Creation
Steps 1 and 2 are ONLY 25% of the battle. The other 75% of the battle is getting inbound links (your Internet popularity) to the home page and to the sub-pages on your website.
Once your website has been optimized, the only thing that will get you to rise in the search engines is going to be quality in-bound links (links from other sites pointing to your website). We will implement a proactive strategy to obtain inbound links. As part of our link building strategy we:
– Create and distribute quality content (articles, blog posts, video, etc.) on your behalf.
– Do competitive link acquisition, which is the strategy of link building and getting your site to rise in the search engines. We are going to proactively look into the top 10 competing Auto Body Shops in your market and determine who (which companies/websites) are linking to them and how many links they have. Then, we reverse engineer your competition's Internet marketing strategy and outperform them.
– Blog commenting (posting insightful comments and feedback on industry specific blogs).
LINK BUILDING is the single-most important activity in search engine optimization/placement.
Next we will cover citation development. We proactively claim your local directory listings on Google My Business, Yahoo, Bing, City Search, Angie's list, Brown Book, Hot Frog, Best of the Web and about 100 other very important local online directories. We will be building out your listings (uploading photos, videos, special offers, etc.) and optimizing them for top placement.
Showing up on Google My Business with a Google Map is the #1 ROI for your Internet marketing strategy. It is not easy. By adding you to all of these different directories, we are going to improve your exposure and you might even get some free calls out of it. More importantly, we are going to build your citations and credibility which is going to improve the probability of getting you on Google Maps/Google My Business.
4. Build Out The Necessary Pages On Your Website
The typical Auto Body Shop website has between 5 and 6 pages: Home, About Us, Our Services, Contact Us, and maybe even a 'find us' page. This is not enough to get you to rise above your local competition in the rankings, as potential customers type in many different keywords that are relative to what you do.
We are different in our approach with this important step.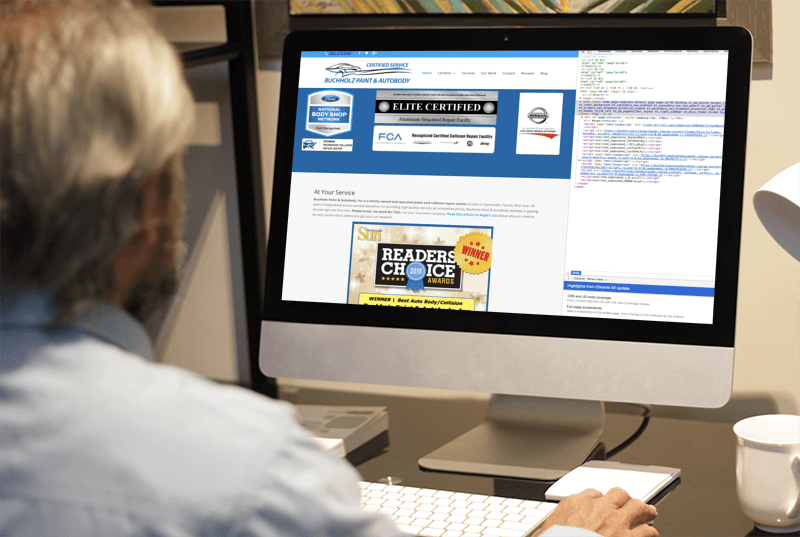 We have identified that each page on a specific website can be optimized using two to three keywords. We have also found that there are literally hundreds of different keyword combinations in each geographic area that someone might type in if they are looking for your services.

So, what we do is build out a page for each one of your services. You don't just offer Auto Body Repair; you offer estimates, front end repair, frame and unibody repair, glass replacement, rear suspension repair, car painting, car restoration, car detailing, and the list goes on. We make sure these keywords/pages are on your website.
Certifications: You've made a major investment in your OEM Certifications, now it's time to leverage those certifications by making sure your current and potential customers are informed and educated about what it takes to become, and stay certified. We'll create individual pages for each of your OEM Certifications, with the approved logos, content and video to be sure your customers know that you are the ONLY logical choice to repair their vehicle.
Also, we optimize your website for the sub-cities in your geographic area, typically between 10-15 sub-cities for most markets. We build pages that combine geographic terms with the terms in the above paragraph to make sure that you at least have the indexation in Google (meta titles, descriptions, and anchor text is updated).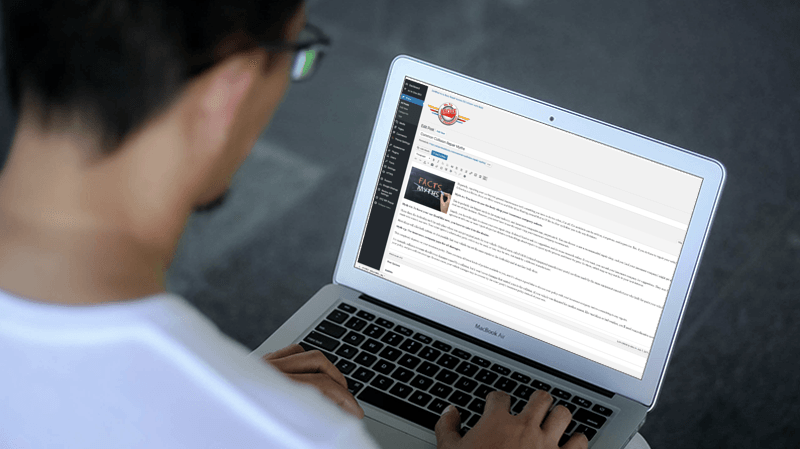 5. Publish Content Regularly
We consistently put out valuable information on how to select an Auto Body Repair Shop, along with other relative content like what the difference between OEM and Aftermarket parts is, or the difference between a DRP and non DRP shop is, or common myths about auto body repairs. By publishing this content on your website specific to your business and geography, you are building your Internet presence credibility.
6. Social Media Marketing
We create, build, and maintain social media profiles on Facebook, Twitter, YouTube, Google, and literally thousands of other social media profiles that all link back to your website. As content is created and published (Step 4), it is shared across the Internet and linked back to your Auto Body Repair business.
Most of the Collision Facility owners I talk with do NOT know how Facebook, Twitter, YouTube, and Google can help grow their business.
If you appropriately leverage social media you can take your word-of-mouth business to a whole new level, as the average Facebook user has a 135 friends and fans. If we can get your satisfied customers to like you on Facebook, now you have exposed your name and brand to 135 of their friends, typically within the same geographic area where they live. It is almost like they called those other friends in your area and said "Hey, I know this really good Auto Body Shop in our community, the next time you are in need of service they are the guys to call."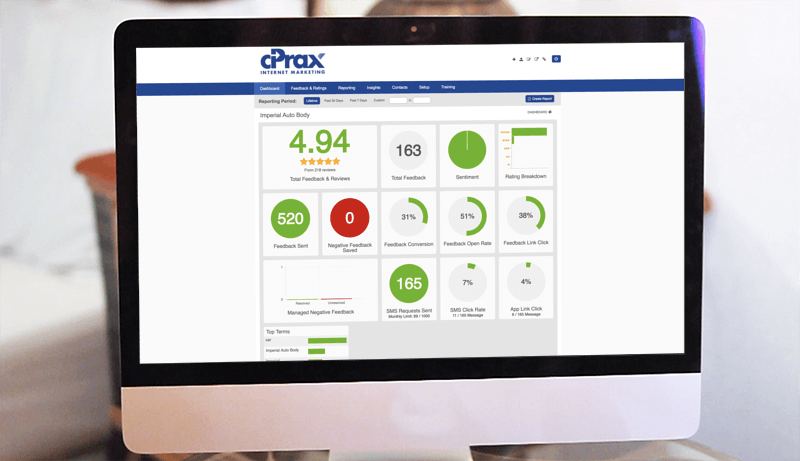 7. Check-in & Review Request System
The key to getting the most from your online marketing & social media efforts is to have an automated marketing follow-up system in place. We will be equipping you with a system to collect contact information from your customers (name, email address & mobile number) and then systematically follow-up with them for maximum effect:
Check In – Once you deliver the completed vehicle, you simply enter their name, email and mobile phone number into your Online Review Management System, and it will automatically follow up by text and email to gently ask your customer for their honest feedback. The feedback (review) is then posted to your own review portal, if the review is 4 Stars or above, the customer is then prompted to share the review on Google and Facebook – we supply the links directly hard coded to your Google, and Facebook pages.
Monitoring – You'll receive instant notice by email whenever anyone leaves a review.
Review Marketing – You'll have a 'Review' page that will stream all of your online reviews from Google, Facebook, and more.
8. CSI & Appointment Reminders
Track and record your CSI using industry approved Third Party platforms with a simply 5 question survey delivered to your customers email and smart phone.
Mobile Responsive – All of your systems; CSI, Review Requests, and Appointment Reminders are always mobile friendly.
Make 'no shows' for appointments a thing of the past, just enter your customers information into your Appointment Reminder System, and they will receive a confirmation email and text message right away, and the day before the appointment your customer will receive a reminder with the date, time, driving directions, and your phone number if they need to reschedule.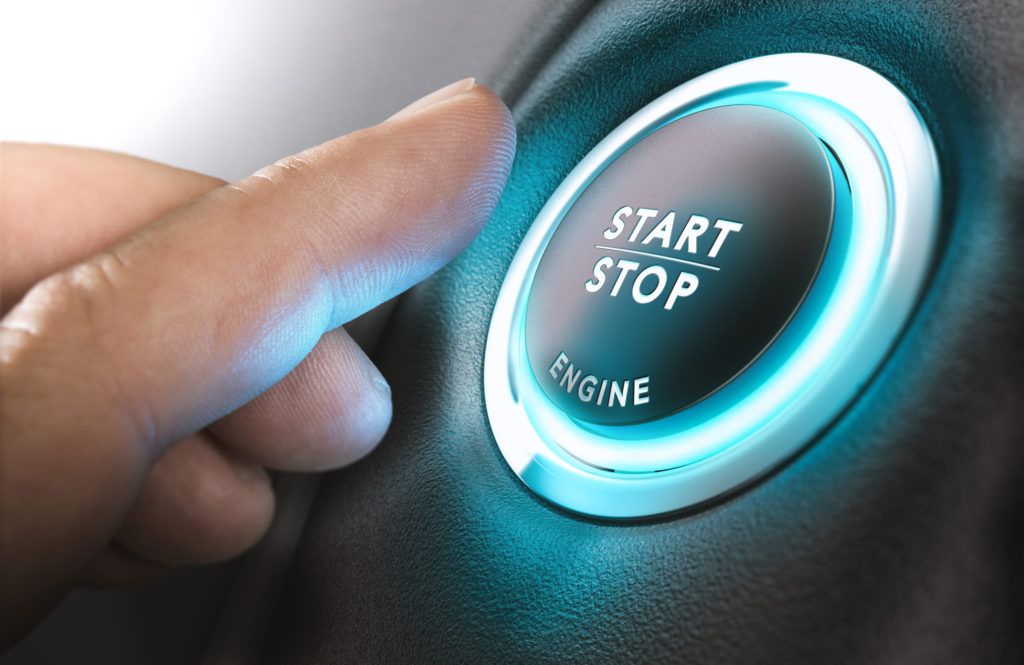 See If You Qualify
Our Auto Body Shop Partner Program is not for everyone. If your shop is grossing $90K per month, and if you want to grow, it may be the best investment you've ever made in your business. Working with us, you'll work one-on-one with a former long time shop owner turned Internet Marketing consultant (since 1999), and he'll never be further away than a phone call or text message.
We'll handle your online marketing, so you can run on your business!
We only work with ONE shop in each zip code or area, schedule your Strategy Session Now!.